HSpin has some very exciting news. Hadrien Bennaceur from France has recently joined their "network" in an effort to ramp up production with his exceptional design skills: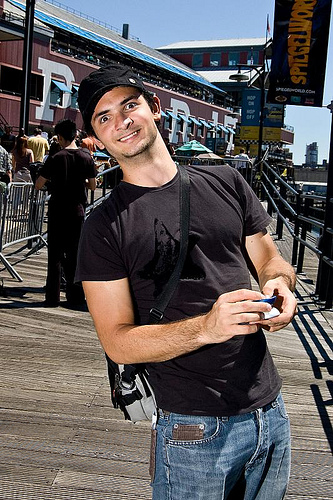 Quote from Chris K at the HSpin Blog:
The HSPIN NETWORK is extremely proud of its latest joining member. Hadrien Bennaceur has decided to join us, and with him he brings several talents. While he is one of the World's best players who has experience battling on stage at the World Yoyo Contest, he is also an outstanding CAD designer and CNC machine programmer. What more could we want in one person? Riiiight… did I forgot to mention he plays the diabolo like a god?
But why do I think that Hadrien is best to flourish with HSPIN?
Because we have demonstrated to involve enthusiasts and players closer to the design and production process of our yoyos than others. In less than two weeks, Hadrien whipped up the first drafts of 4 (!) signature series yoyos, which are being fine-tuned as we speak. Expect so much more from us with his muscle.

*** Genuine Spin ***

Hadrien is helping Spencer [SPENCER BERRY] to design his first three yoyo creations. Spencer is working on follow-up articles on his debut article on boutique yoyos. Pop by the webpage every now and then to see what's cooking. In line with the "solid, down to earth" theme of this brand, we'll refrain from talking too much about it, but expect you to read up if you're interested.