Happy Halloween – YoYo Picture Costume Contest
We did this last year and it was so much fun we decided to bring it back!
We know a lot of you will be in costume this weekend and wanted to make this year fun again!
What we are looking for:
When you're out at Halloween parties this weekend or out trick or treating next week, get a photo snapped of you in costume doing a yo-yo trick! Be scary, funny or do a crazy pose. Whatever you want is cool. Have fun with it!
Submit Your Photo
With your photo taken, all you need to do is share it on our Facebook page!
http://facebook.yoyoexpert.com/
If you don't have Facebook you can also just post it in this thread on our forum:
http://yoyoexpert.com/forums/index.php/topic,50541.0.html
How and What You'll Win
On the morning of November 1st we are going to choose our one favorite picture and they will be winning a $100 Gift Certificate to YoYoExpert! We will also give out four runner ups a $25 Gift Certificate to the store!
Let's see those pictures!
Just for fun here is last years winners too!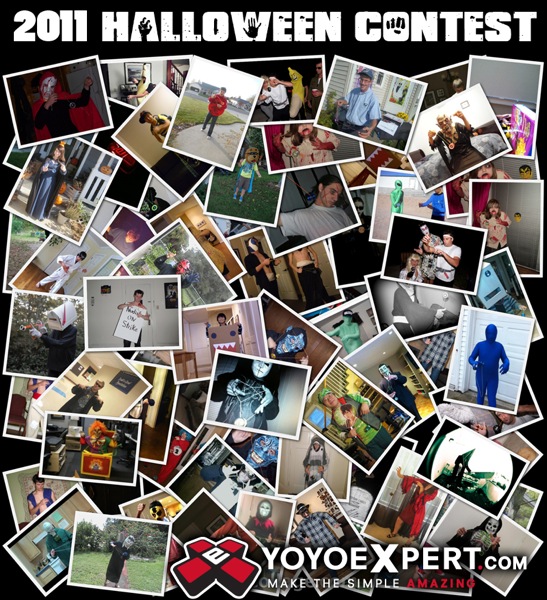 #yoyonews