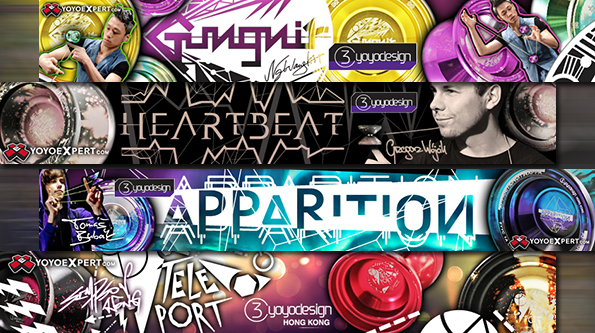 ---
HEART BEAT: Grzegorz Wójcik Signature Yo-Yo!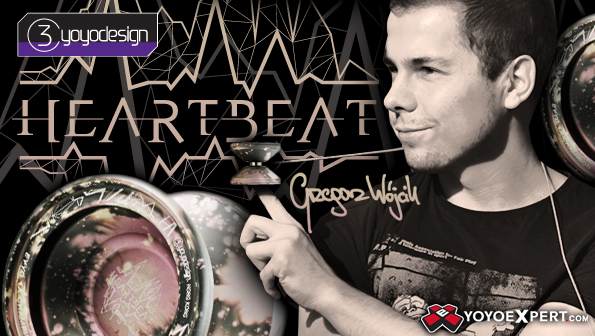 Gzregorz Wójcik was the 2012 European Yo-Yo Champion, the 2013 Runner Up, and an all around amazing 1A player. We are happy to see him get a signature yo-yo and even happier with how great it plays!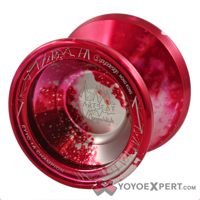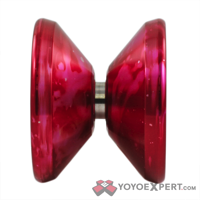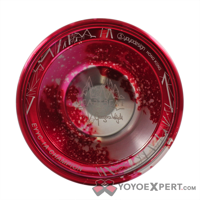 Before C3 offered Grzegorz a signature yo-yo of his own, his favorite C3 yo-yo was the Movitation, so it only makes sense that it is what he used as a base for his own signature throw. The Heart Beat is slightly larger than the Movitation with a completely different weight distribution and cup design. It is fast, stable, and an unbelievable horizontal player!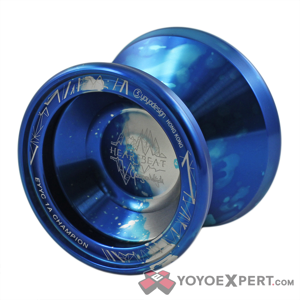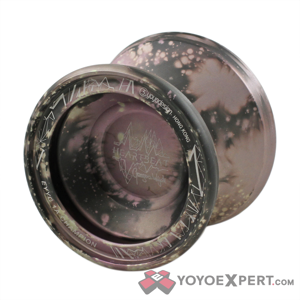 Pick up a C3yoyodesign Heart Beat and give that stale freestyle routine some new life!
---
GUNGNIR: Ng Wang Kit Signature Yo-Yo!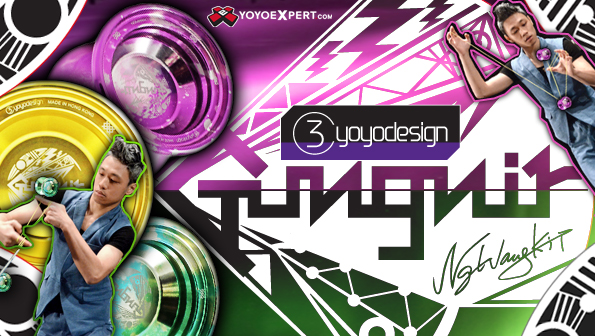 According to Mythology the Gungnir is the mighty spear of Odin, his weapon of choice on the battlefield. In the yo-yo world however, the Gungnir is the signature yo-yo of Hong Kong 3A Champion Ng Wang Kit, his weapon of choice at competitions around the world!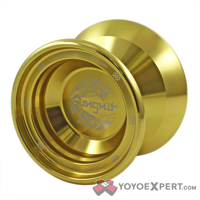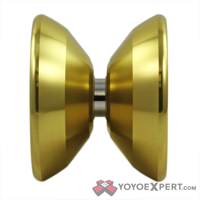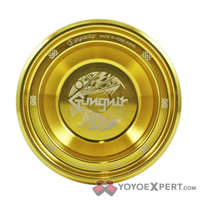 Ng Wang Kit worked with C3yoyodesign to create the perfect yo-yo to match his intense 3A style, and they didn't stop until that is exactly what they had! The Gungnir is designed for high speed, high stability, and optimized for 3A play. They machined it out of the higher grade 7075 aluminum which gives it a nice weight, a beautiful sheen, and a greatly improved durability that all 3A players can appreciate!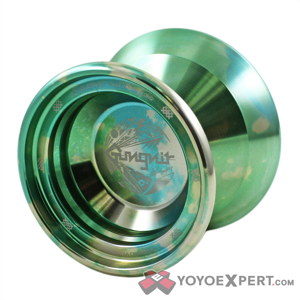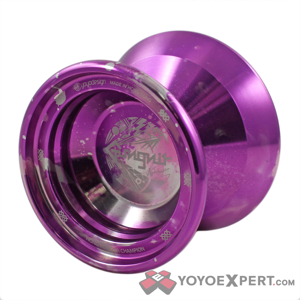 With the stepped v-shape profile and rim heavy weight distribution this mythical 3A monster can handle whatever you can throw at it!
---
APPARITION: Tomas Bubak Signature Yo-Yo!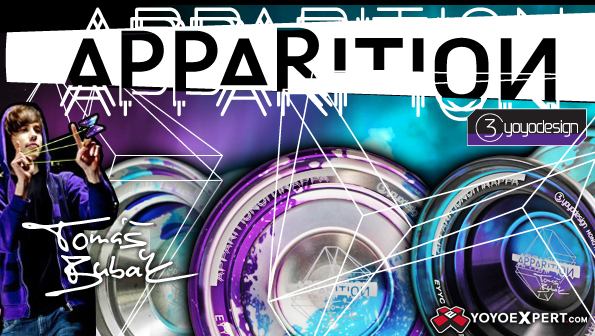 This new signature yo-yo was something a little different for C3yoyodesign; they worked with different finishes, new shapes, and a really beautiful curved straight v-shape profile. This new profile design makes the Apparition extremely maneuverable and easy to control which is exactly what Tomas Bubak needs for his style. All it takes is a little push and you can easily change from front style to horizontal and even 3D tricks.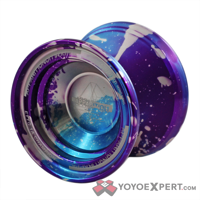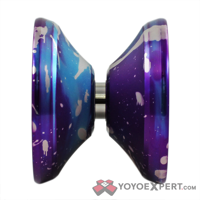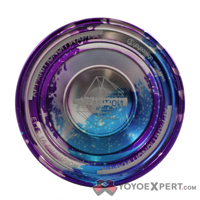 The Apparition is finished with a beautiful interior sand blast for easy grinds and an impeccable weight distribution that will give you spin for days. Just give it one throw and you will agree the Apparition is out of this world!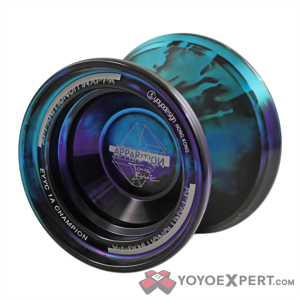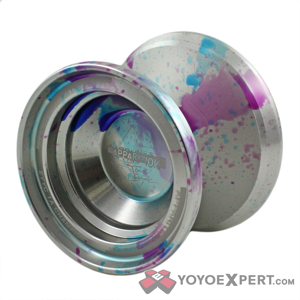 ---
TELEPORT: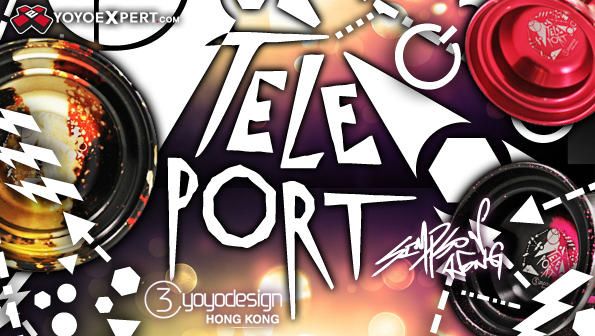 C3yoyodesign has gone crazy creating new yo-yos lately, each one completely different but just as fun to throw as the last. Their newest one is the really wide, really unique, really fun – TELEPORT!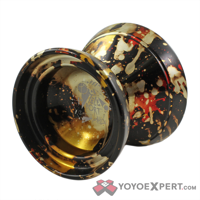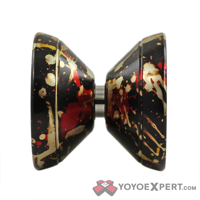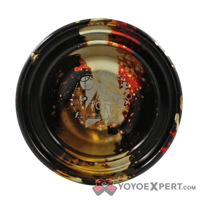 Modeled after the ultra wide Master Galaxy, the ridiculously wide catch zone on the Teleport was designed to help you hit those impossibly hard tricks while still performing with the best of the high end competition level yo-yos. C3 designed this yo-yo with a beautiful stepped v-shape profile, impeccable weight distribution, and a careful balance between diameter and width. They managed to give the Teleport an ultra wide catch zone that doesn't feel awkward in the hand or in play. And the best part? C3 is offering the Teleport at a price that will make it's wonderfully wide ways available to the masses!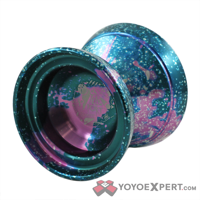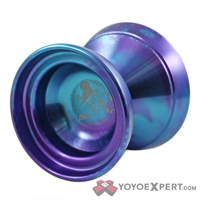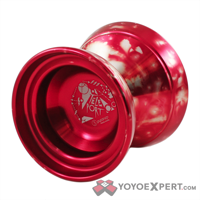 Just one throw and you will be instantly teleported to the land of "I can't believe I just landed that trick!" So pick up a teleport and see what you've been missing with those narrow throws!