With the release of Gentry's new REGEN it's time to celebrate!
Join us HERE and get a question answered by WORLD CHAMPION Gentry Stein!
TWO CHANCES TO WIN THE NEW YOYOFACTORY REGEN!
1. Best Question Asked (Gentry's choice).
2. One 'Random' Winner chosen from people who asked a Question.
PLUS we have Gentry Stein Trivia Questions!
Answer the questions HERE for your chance to win!
PRIZES:
1st: Gentry Stein REGEN!
2nd: $25 YoYoExpert Gift Certificate
3rd: $15 YoYoExpert Gift Certificate
And don't forget about the all new REGEN available starting Sunday!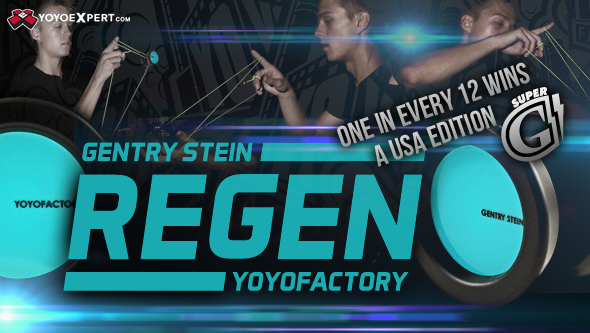 Did we mention – one in every 12 orders for a REGEN also gets a USA EDITION SUPER G?!