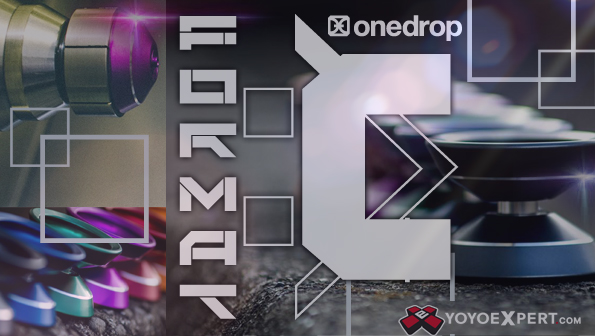 The Newest One Drop design is a colossal champion of a yo-yo, conceived collectively through the cooperation of capable craftsmen to create a completely cutting-edge, competition-level throw. A cool, classy, courageous competitor…I'll just stop, you get the point. It's the FORMAT: C!!
The Format: C is the first 7075 aluminum yo-yo that One Drop designed from the ground up. This yo-yo went through more rounds of prototyping and testing than any yo-yo One Drop has ever designed; each One Drop Team member tested every prototype and gave their personal opinion and advice on how to make the Format: C the perfect yo-yo. And in case you were wondering, The C in Format: C stands for Competition.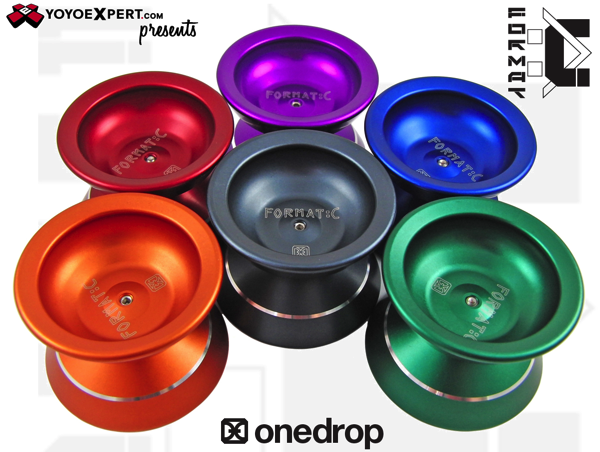 This yo-yo was built for competition but it is so beautifully crafted it looks like it should be mounted on a wall in a museum somewhere. The 7075 alloy give the Format: C an amazing sheen and a refined look while the polished cut on the inner edge really emphasizes the beautiful stepped V shape. And because the 7075 alloy is a stronger and denser, One Drop was able to give the Format: C a perfectly balanced weight without the big, chunky looking rims. The stepped V shape and the perfectly weighted rims make this yo-yo fast and unbelievably stable. Fitted with a One Drop 10ball bearing and flow groove pads, this yo-yo is unstoppable.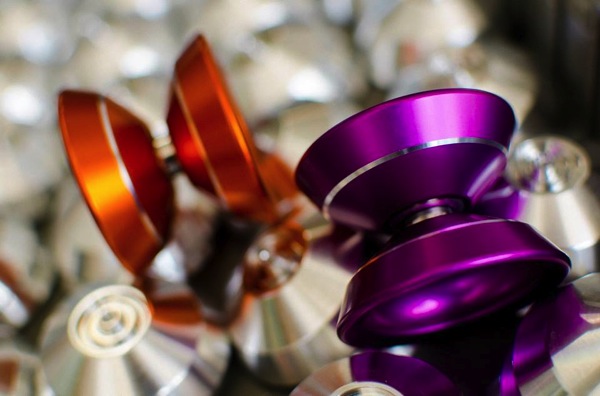 All of the testing and prototyping that went into the creation of the Format: C really shines through when you play with it. It is without a doubt one of the best competition level yo-yos we have seen.