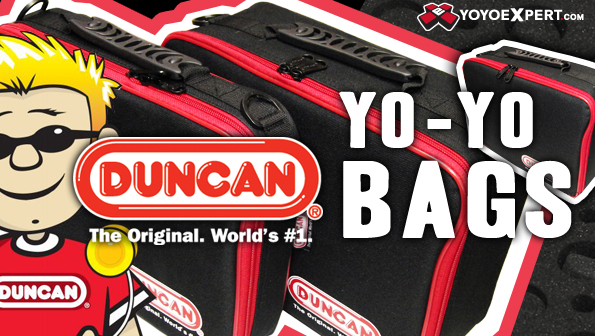 A good yo-yo bag has been hard to find and Duncan has come to the rescue with two different sizes!
Medium bag holds 12 yo-yos or the larger bag to hold 24. Plus extra room for parts or string!
HIgh quality materials and manufacturing so you know your yo-yos will stay safe and organized.
Check them out:
DUNCAN YO-YO BAGS AVAILABLE HERE!
#yoyodrop