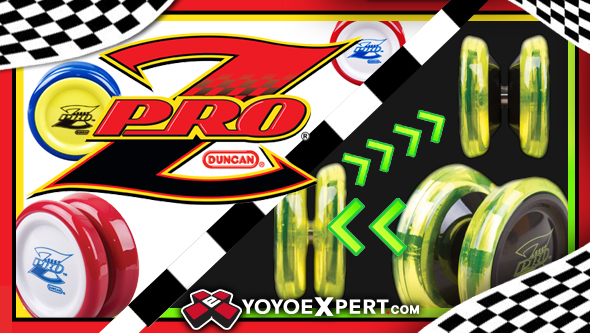 For years Duncan has put yo-yos in the hands of people around the world. We all know usually you need two different types of yo-yos. One for beginner basic tricks or looping and one for more advanced string tricks. With the PRO-Z Duncan has engineered one of the first shape changing yo-yos with the addition of a unique MOD spacer system!
The PRO Z comes in the box as your standard and responsive (great for beginners) looping yo-yo. In the box are additional MOD spacers and an axle so that you can simply snap these into the yo-yo and make it a string trick yo-yo ready for intermediate and advanced play.
The PRO-Z is available in four different colors so you can mix and match the parts. A really fun new yo-yo from Duncan! Throw Duncan!
#yoyodrop