We had a BIG day here at YoYoExpert yesterday for the Caribou Lodge Puffin release. And look who stopped by to give a helping hand! It's everyone's favorite Yeti – Dirtbag Yeti. Chris gave him a day off from the Lodge to help make sure we did everything right packing up those Puffins!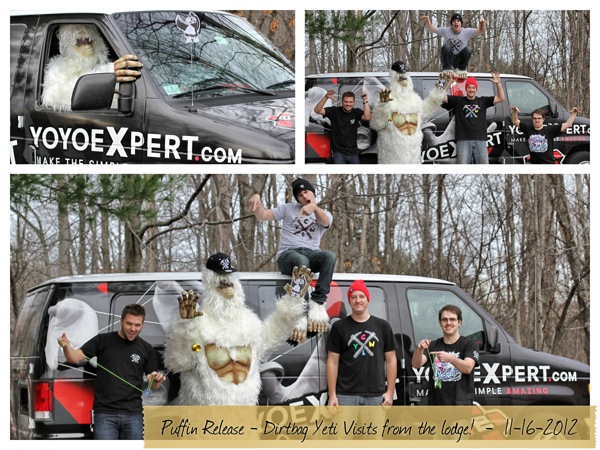 We put CLYW Dirtbag Yeti right to work packing orders!
Your Puffins have all been shipped and are flying their way to you! Special thanks to Dirtbag Yeti from CLYW for all the help today. Couldn't have done it without you! ;-)
Also – don't forget about the Bip Bop Puffin giveaway going on right now!!!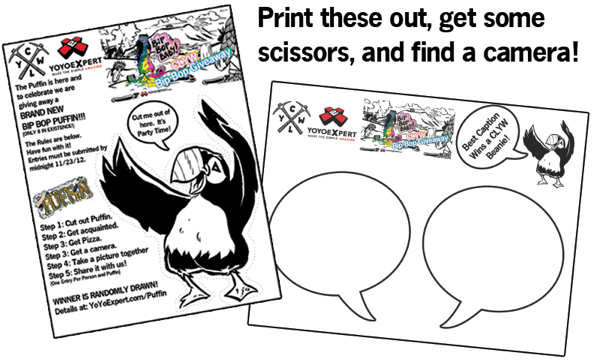 #yoyonews