First there was the Wrath. Part of the seven 'Deadly SPINS'.

Next comes PRIDE!!!
Pride is the second release from the newcomer to the metal scene Deadly Spins and its another success in both design and color ways.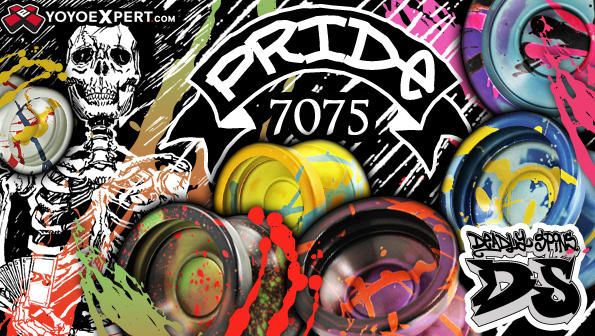 Over a year of tireless work and dedication went into the creation of this yo-yo – Redesign after redesign, crafting countless prototypes, gathering feedback from a team of testers, and finally implementing all of their knowledge and ability to create a yo-yo they could truly be proud of!
Available in two aluminum types too depending on your preference – a slightly lighter 6061 aluminum (with better grind finish) and a slightly denser 7075 (with nice shiny finish).
Lots of amazing colors available in each color way! Check them all out on each page:
---
Watch them in action here!
Video from Deadly Spins Team Member Alex Fairhurst:
---
Video from Deadly Spins Team Member Joey Serrano: