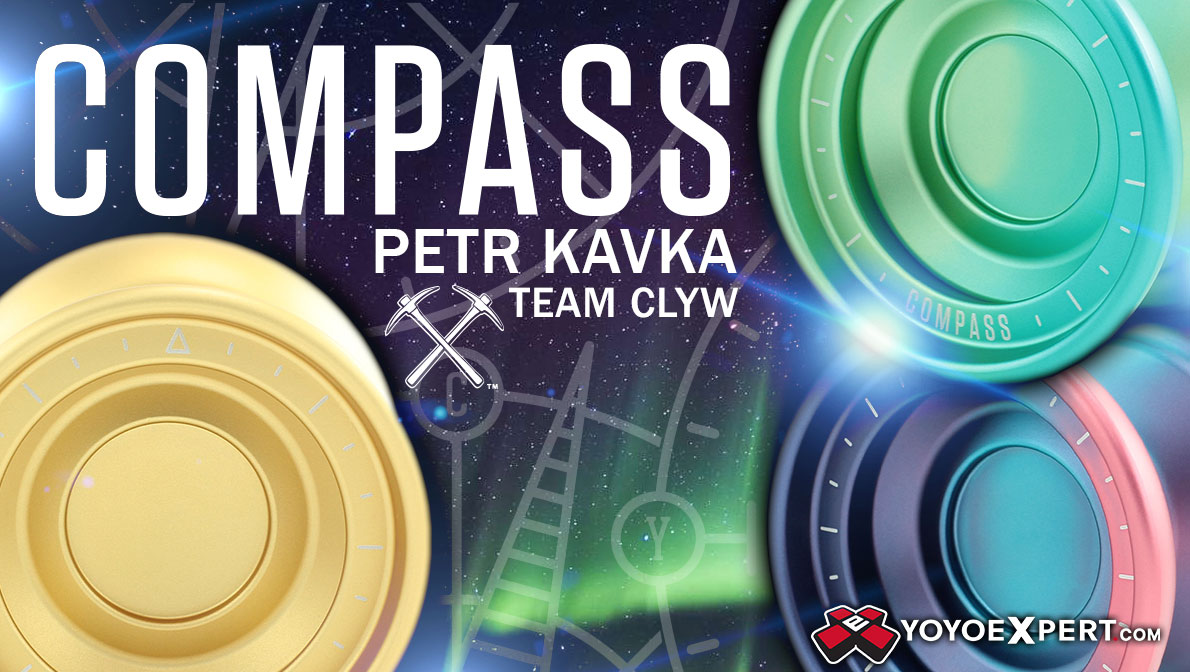 Petr Kavka from the Czech Republic has a style all his own and has won championship after championship in Europe! The Compass is his amazing new signature return top and is built for pure competition with the elegance we have come to love from CLYW!
The Compass continues to blend together Petr's favorite design elements from the Chief, Bonfire, and Scout. The shape is comfortable and modern with adjustments to maximize rim weight and the inner gap shape for forgiveness to allow for maximum spin time during complex and technical string tricks. Watch Petr and you will understand why this is his new weapon of choice.
The Compass also features a super grinding surface an inner area for exceptional horizontal finger balancing! Subtle engraving with absolutely amazing colorways this is a new CLYW model that we are all very excited for!