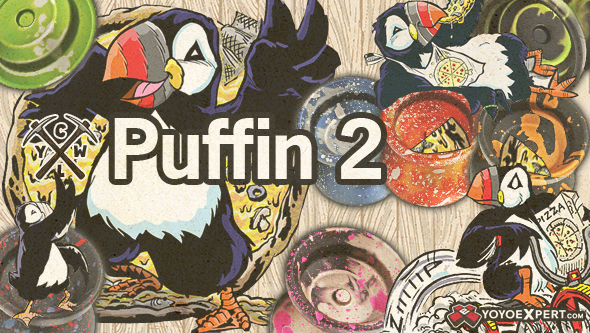 Pizza, Parties, and good times. The Puffin is Caribou Lodge's true party animal and whether or not Dirtbag Yeti 'approves', this is a throw that is sure to be never ending fun!
The Puffin 2 is the next evolution of Palli's signature yoyo, optimized for high-end competition play. Designed over Skype with Palli making suggestions and requests while CLYW owner Chris Mikulin created the CAD drawing for him in real-time, the Puffin 2 is built to handle the highest skill level of contest play.


The diameter and width stayed the same from the original release, but the weight distribution was noticeably altered for greater stability and spin time, while the profile was tuned to maximized balance for horizontal play. The outer hub length was decreased to make room for Palli's signature "grindwinder" fingerspin tricks, and the low response wall helps the Puffin hold spin through absolutely anything.


Palli and the rest of the CLYW team absolutely love the new Puffin, and we think you will too!