A neat article about Chris Mikulin (Owner of Caribou Lodge YoYoWorks) was in the Calgary Herald a few days ago.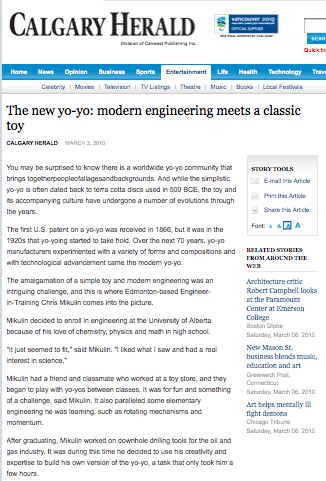 A neat little article touching on yo-yos and just who Chris is.
Great quote from Chris too:
"I'm always just trying to create a company I would want to buy a yo-yo from,"
We would say that Chris' hard work is paying off as Caribou Lodge YoYoWorks has quickly became a much sought after brand!
The new yo-yo: modern engineering meets a classic toy