The Chico Yo-Yo Company is back with two awesome and very different releases! A Yo-Yo AND a Spin Top – both made in the USA!
Their new throw the Kestrel is slightly undersized making for a quick, swift and nimble moving yo-yo. Inspired by the lightweight raptor that can hover in nearly no wind, the Kestrel excels at horizontal play beyond your expectations of an undersized yo-yo.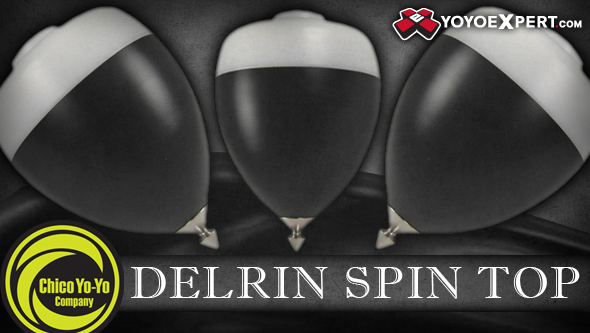 And Chico's new spin top is custom machined from delrin designed for competitive spin top play. Body and cap screw apart for easy access to the bearing assembly (and storage of your string and button), and a one-way bearing insert will be available in the near future!
Find them both on the YoYoExpert Chico Yo-Yo Company page:
http://shop.yoyoexpert.com/manufacturer/20/Chico-Yo-Yo-Company