Caribou Lodge (CLYW) is a company on a mission to combine amazing yo-yo design with art. Each product they make is a true masterpiece and you can tell from the first throw what an amazing amount of work went into it.
And finally CLYW fans can rejoice and look cool with these great CLYW logo T-Shirts!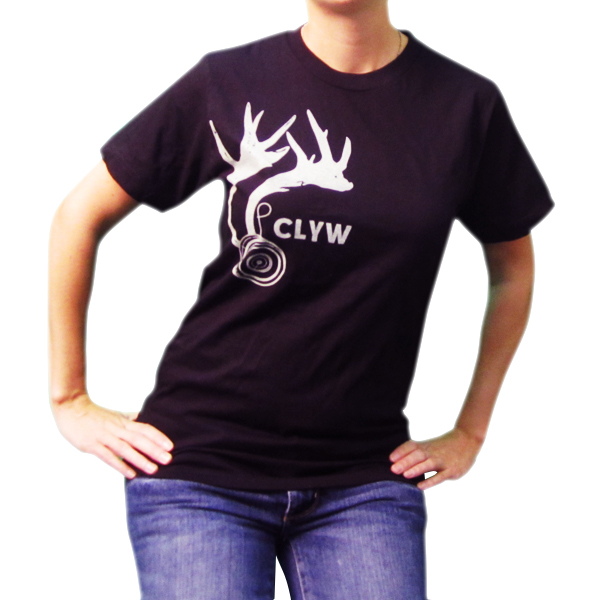 This T-Shirt features the original CLYW Antlers Logo silk screened on the front of a black T-Shirt.
This T-Shirt features their new CLYW PickAxe Logo silk screened on the front of a gray T-Shirt. (Logo designed by the amazing yo-yo innovator Paul Escolar!)