Now that CLYW has taken the yo-yo world by storm they thought they would give the world of Kendamas a try. So for the past few weeks over at the lodge Chris and Dirtbag Yeti have been working tirelessly to design and perfect the ultimate Kendama that is worthy of the CLYW name. And finally after long hours at work tearing apart whole trees by hand Dirtbag Yeti finally crafted the Kendama of his dreams.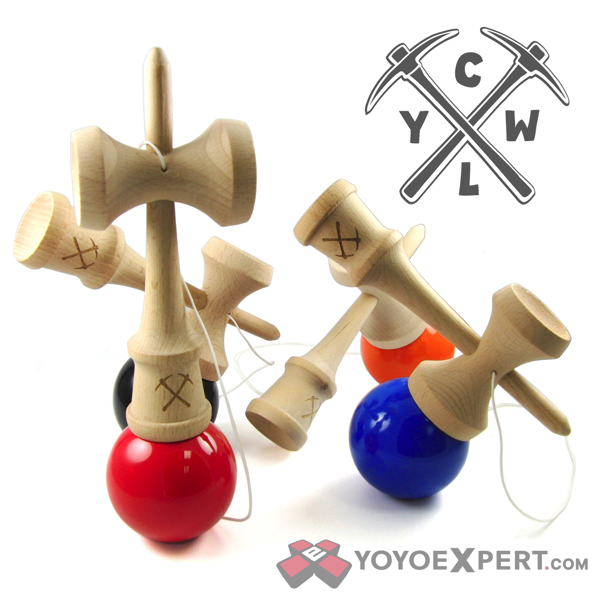 This is it – The Caribou Kendama. It is custom engraved with the CLYW logo and perfectly 'balanced' to help land that one trick you're thinking of right now. The finishing touch on this Kendama is the smooth, polished, finish that will not let you down. And as always it is Dirtbag Yeti Approved!
Caribou KENDAMA AVAILABLE HERE!
Note: These Kendama tamas (ball) may have some small raised spots in the paint coating as they are meant to be played as a 'toy' and considered more of a novelty and for fun. Different from CLYW's other metal yo-yos and the high expectations set on their high end 'anodize jobs' as art.