CONTRAIL:
Whether you're a beginner to expert, this new C3yoyodesign Offstring model will exceed any expectations. This is the signature yo-yo of Five-time World YoYo Champion Rei Iwakura – The Contrail!
C3yoyodesign worked closely with Rei Iwakura to design the Contrail and test all the prototypes. They took everything they have learned from previous offstring designs and combined the best elements into one fantastic yo-yo!
The Contrail fuses all the amazing regeneration and boingy boingy powers of the Neo Solar with the long combo and soloham capabilities of the Flawless. It has an excellent speed, superior stability, and is machined from extra durable POM plastic to hold up to drops. It isn't necessarily lightweight, but in play the Contrail is surprisingly easy to handle and offers a pleasant feel, making those long practice sessions a breeze!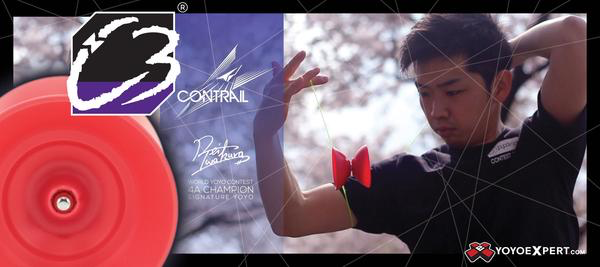 The Contrail is the ideal yo-yo for players looking to get into 4A, develop their own styles, or win a championship! The Contrail provides all the support you need to realize your potential!
---
RE:MASTER GALAXY:
New Colors!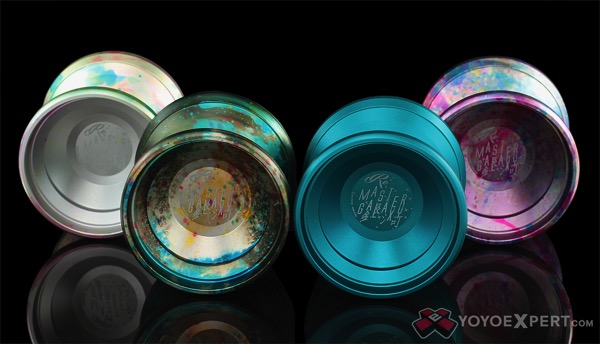 If you aren't familiar with the original Master galaxy – It was a really wide stable yo-yo. The RE:Master Galaxy takes up where it's predecessor left off with the same dimensions as the original, but an altered weight distribution to bring it up to the standards of modern performance. It plays smooth and floaty on the string with enough spin power for any routine. The wide stance provides an enormous catch zone and extreme stability even through complex off plane tricks.