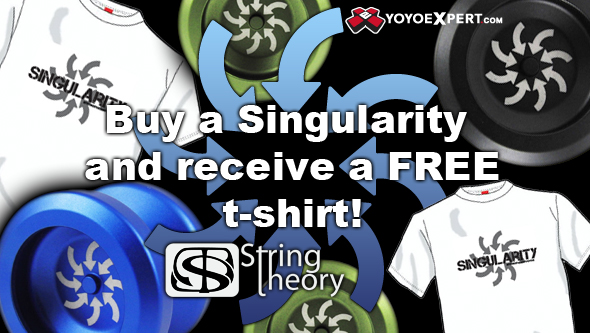 String Theory's Singularity yo-yo returned to YoYoExpert and this time when you purchase one you also get a free t-shirt with the yo-yo! Features the great looking Singularity logo on the front!
If you missed the Singularity the first time around you have a second chance. Singularity is a superb undersized yo-yo that fits great in the pocket but does not sacrifice any stability. It spins like a full sized throw and is a fun cutting edge shape.
SINGULARITY DEAL AVAILABLE HERE!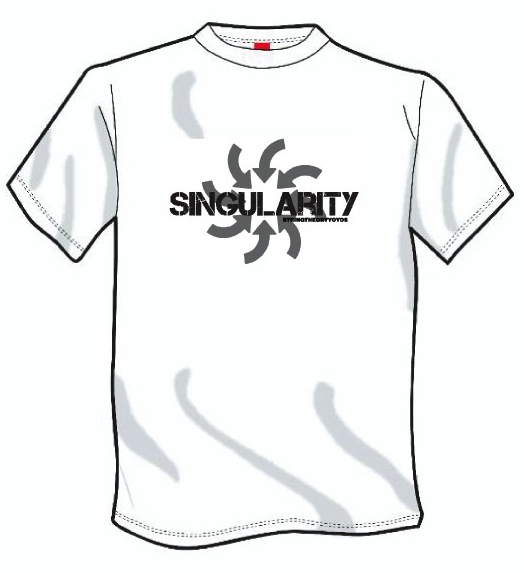 #yoyodrop