For 24 Hours YoYoExpert will be donating 10% of every order placed to Breast Cancer Research!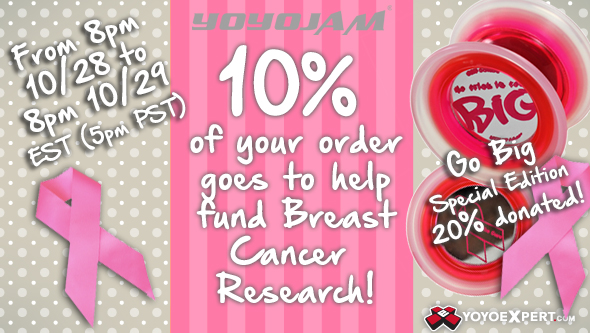 Join us and make a difference just for buying a yo-yo!
Orders placed between 8PM EST on 10/28 through 8PM EST on 10/29!
Also be sure to check out this special edition Go Big from YoYoJam in an awesome hot pink! YoYoJam & Ben Conde has contributed all profits from the sale – and we are donating an additional 20% of the yo-yo sale to Breast Cancer Research!