---
DESCENDER:

The Descender is a traditional sling-type yoyo holder, but with a significantly higher level of craftsmanship. Bryan selects the leather himself, and he hand-cuts and assembles each Descender. Designed to fit nearly any yoyo currently in production, the Descender is a stylish alternative to the usual yoyo sling.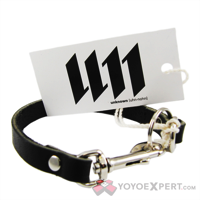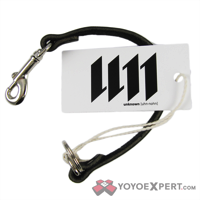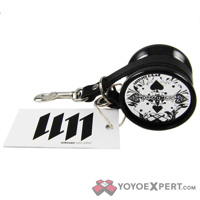 ---
ASCENDER:
What really makes these holders stand out is the ease at which you can remove the yo-yo or put it back in. It requires only one hand since there are no clasps or pull tabs. With one hand it can be securely fastened into the holder. Perfect for someone who wants to be able to quickly grab the yo-yo and put it away just as fast.
---
SLICE:

The Slice is the perfect yo-yo tool that has everything you need to get you and your favorite throw through the day. This tool can remove bearings, cut strings, get out knots, remove silicone pads, and open bottles!