You don't want to miss this.
The Bay Area Classic Yo-Yo Contest is coming up next weekend in San Francisco. YoYoExpert will be there with a booth (focusing on shirts, bags, and string) and will be running something special next to our booth too! (details coming in the next few days).
FRIDAY NIGHT though you don't want to miss the Bombsquad x illest Release Party where Bombsquad teamed up with ourselves, YoYoFactory, and illest to make some of the coolest Grab Bags possible. Raffles and Giveaways will be going on too – its going to be a blast!
It all happens at illest on 1630 Post Street, San Francisco, CA 94115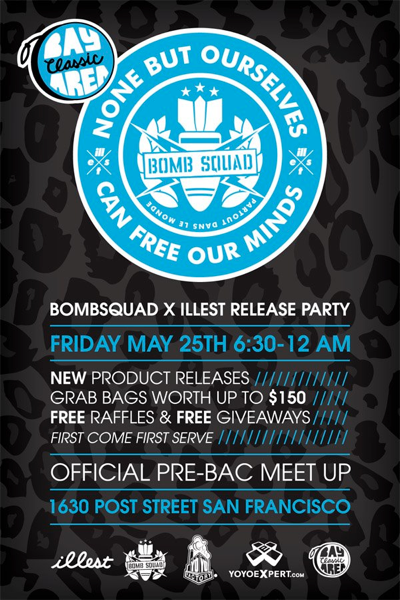 See you there!
#yoyonews