GET READY for the YoYoExpert Best Trick Contest at this weekends Bay Area Classic Yo-Yo Contest!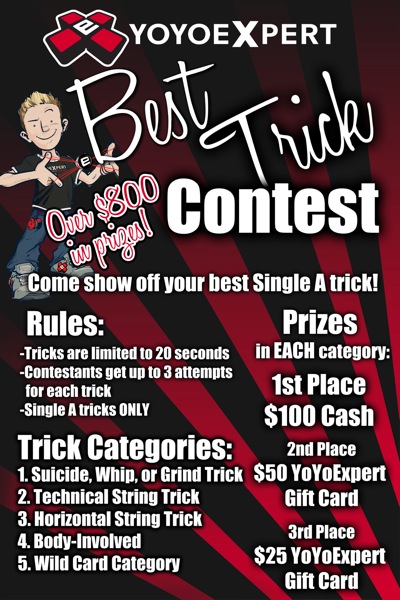 The PRIZES!
$100 1st Place to EACH Trick Category!
(Thats a TOTAL of $500 CASH up for grabs!)
$50 YoYoExpert Gift Certificate for 2nd
$25 YoYoExpert Gift Certificate for 3rd
Over $800 worth of prizes there!
There are five Categories of Tricks.
Tricks are filmed on location at BAC and posted on the YoYoExpert YouTube account the week after the event.
Tricks will be judged and winners announced on YoYoExpert during the week of June 4th.
Come and show us what you got!
Special thanks in advance to one of our judges – World Champion Yuuki Spencer!
#yoyonews