Who do YOU think has the BEST Horizontal Trick?
This is the third video from the YoYoExpert 2012 Bay Area Classic Best Trick Contest!
Thanks to all for their patience – the other final two are also ready to go – all will be released by the end of the weekend and results announced by July 24th!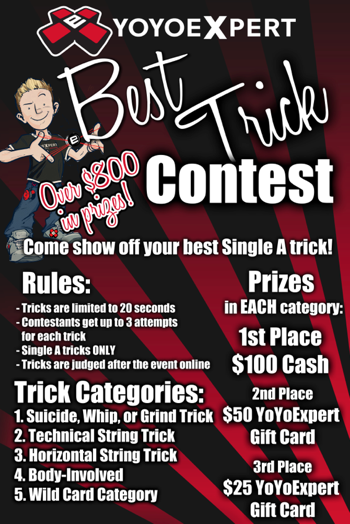 #yoyonews