The Bay Area Classic contest is currently under way!
We already played the game "Who do you think will win" and one lucky entry will win a YoYoFactory Undeniable Genesis! See who the YoYoExpert community thinks will win:
http://yoyoexpert.com/forums/index.php/topic,16080.0.html
YoYoFactory B-Grade Yo-Yos here: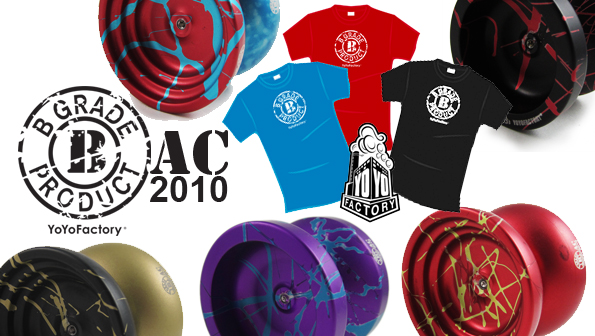 While B-Grade Yo-Yo supplies last purchase a B-GRADE yo-yo with a B-GRADE T-Shirt and get the shirt for $9.99!
B-Grade T-Shirts: