Well this is NEAT! Just wanted to share:
I teach a high school Algebra II class in Wartburg, TN. I am teaching Statistics to my students, in which I have allowed them to choose a project. One of them (Derek) is a hard core yoyo enthusiast, and does business with your company. He recommended we do a project, testing the tensile strengths of your yoyo strings. We have performed the statistical analysis, using 20 of your strings, and have included a report in our findings.
We love math and science and how cool is it when yo-yos come into play too!
If you do a science experiment with yo-yos send us an email and let us know how it goes!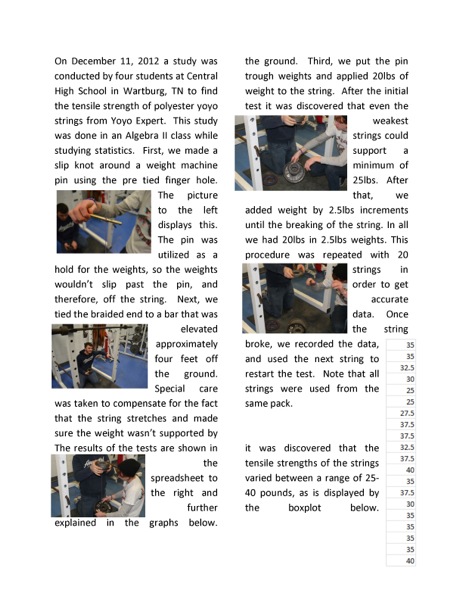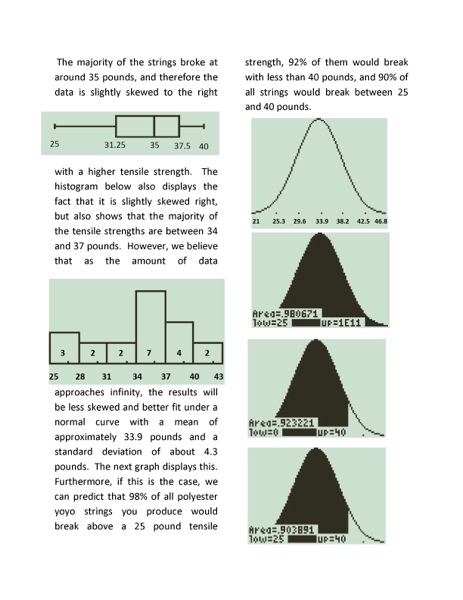 #yoyonews