Alright boys and girls, it's that time of the year again! The annual YoYoExpert Halloween Costume Contest is back!
We're a little late announcing it this year, but we're making up for it with some amazing prizes!!
What We're Looking For:
When you're out at Halloween parties or out trick or treating, snap a photo of yourself in costume doing a yo-yo trick! Be scary, funny, or do a crazy pose. Whatever you want is cool. Have fun with it!
Submit Your Photo:
Once your photo is taken there are two ways to share it!

1) On Instagram with #yoyoexpert AND #trickoryoyo in your post. (if it's not tagged we can't find it!)
2) On the YoYoExpert Forums here:
http://yoyoexpert.com/forums/index.php/topic,87770.0.html
The Rules & How to Win:
1) You must be in costume.
2) You must be doing a yo-yo trick.
3) You must share before the deadline (Nov 5th).
On November 5th the YoYoExpert staff will choose our four favorite pictures!
The Prizes:
1st Place – YoYoFactory NIGHTMARE!
AND 3 Runners Up will receive an Orange W/ Black Caps YoYoFactory REPLAY PRO!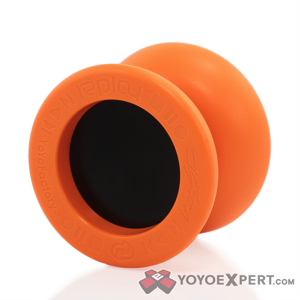 Have Fun and Good Luck! Happy Halloween!