ANGLAM ONE REMASTERED:
sOMEThING is breathing new life into their original competition killer – The Anglam! After developing several new versions of the Anglam in different materials and shapes, they went back to the drawing board and remastered the yo-yo that started it all. This is the Anglam One Remastered!
The dimensions of the Anglam remain the same as the original, but the weight distribution have been tweaked ever so slightly to improve play and performance. They beefed up the steel ring and shaved off about a gram of weight from the original model, giving the Anglam One Remastered a lighter yet more powerful feel on the string.
Fast, solid, and as long spinning as they come, the Anglam One Remastered is a welcome addition to the sOMEThING Anglam line.
---
JET SET EX:

The original Jet Set offstring from sOMEThING just got a shiny new facelift with a little help from Japan Technology & Michael Nakamura. This is the Jet Set EX!
Modeled after the Jet Set EG, which was a sOMEThING & Japan Tech collab, the two companies decided to come together once again to create a signature yo-yo for Michael Nakamura!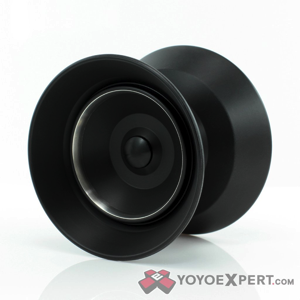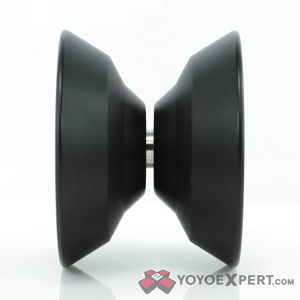 The Jet Set EX utilizes a really nice W-shape design that opens up the catch zone to help Michael Nakamura hit his riskiest tricks with ease. It was designed a couple grams lighter than the EG model and is fitted with inner cup steel weight rings that leave the EX with a lighter and more powerful feel on the in play.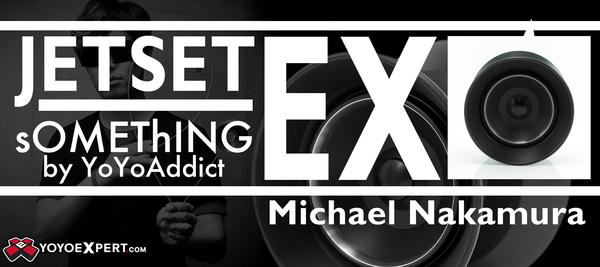 Fast, powerful, and built for competition level play, the new Michael Nakamura Signature Jet Set EX will fit into an serious 4A players arsenal!
---
VS VERSUS:

The IZM line by sOMEThING is dedicated to creating high performance yo-yos at a more affordable price point, and this is their first bi-metal! The VS Versus!
If the name didn't already give it away, this new model is a bi-metal version of the original VS by IZM, which is by sOMEThING… by yoyoaddict.
OK! The VS Versus. Verse Versus? Versus Versus? Forget the name, this yo-yo plays so nice you'll be happy to say it twice!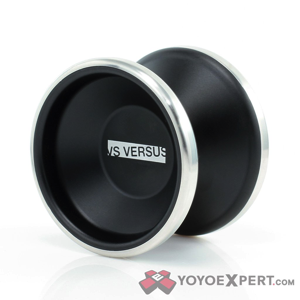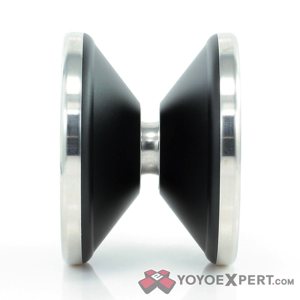 The VS Versus is a straight no nonsense v-shape design with some beefy steel rings that give it a seriously powerful performance. It plays solid, stable, and once you get it moving there's no limit to how fast this thing will move! The V-shape design makes it a versatile player that really excels at whatever you can throw at it. Tight tech, speedy horizontal, flowing slacks – The VS Versus is well versed and feels at home in any style.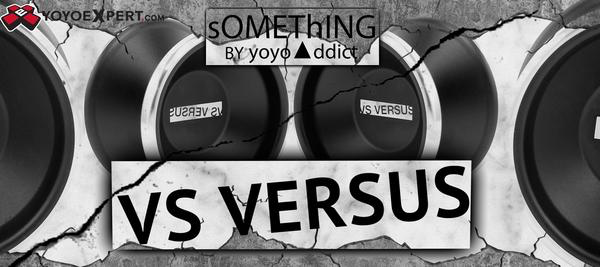 If you're in the market for a new bi-metal then look no further than the new sOMEThING VS Versus!
---
SLASHER: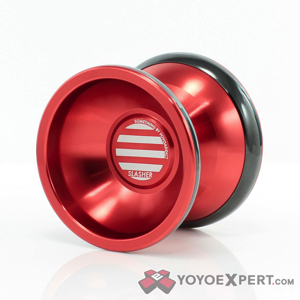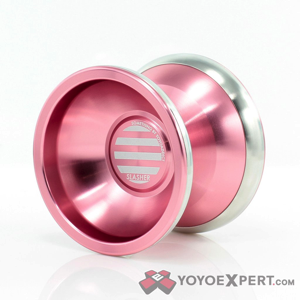 ---
ANGLAM CC: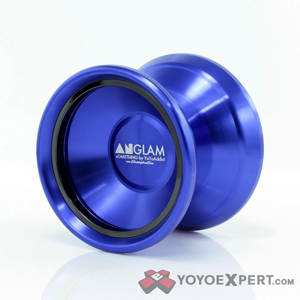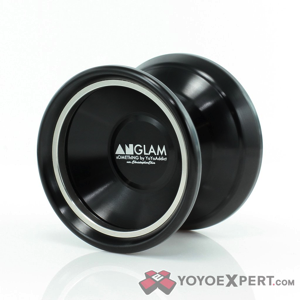 ---
PHASER: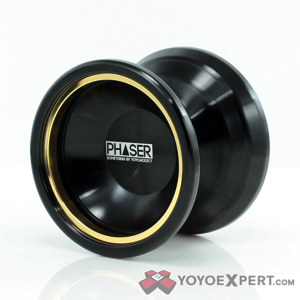 ---
ANGLAM 2: