2016. YoYoFactory. Mystery. Box.
It all started in 2010… A simple box filled with an amazing value of YoYoFactory. Each year the YoYoFactory Mystery Box has continued to become the stuff legends are made of. Value is always huge. Sometimes it reveals completely new color ways and and other times completely new and unreleased products! The general consensus is always this is THE ONE thing you want to bring home on Black Friday weekend!
Every year has continued to improve on the concept and we are pretty confident 2016 continues that legacy. The excitement when you open the box for the first time… just awesome good fun. What's in store for this year? FIVE products in one box all for $55! (With retail value of at least $110!) Have you seen our teaser video?!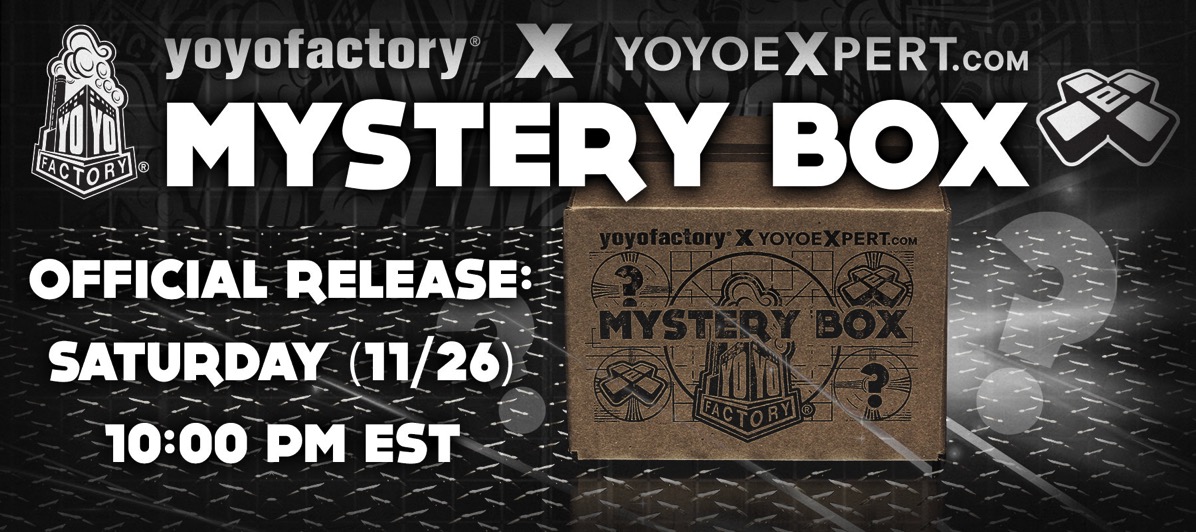 Want a few hints? We thought so! The box contains five awesome things… Four that spin and one that doesn't! More hints you say?… Each box contains Something Big, Something Small, Something In-Between, and Something Brand Spankin New (like unreleased NEW)! For a total retail value over $110! Still want more hints?… Ok!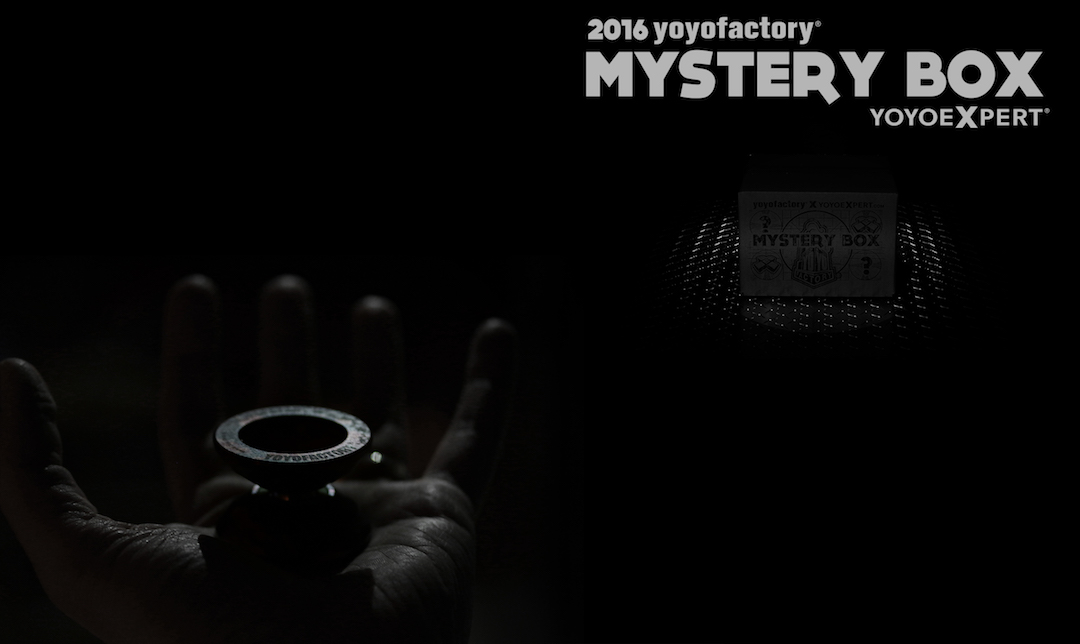 We are confident this is our best Mystery Box yet! They are available starting TONIGHT at 10 PM EST (7 PM PST) – right after our BIG Black Friday Sale ends at 9:30 PM EST (6:30 PM PST). Mystery Boxes ship Tuesday November 29th!