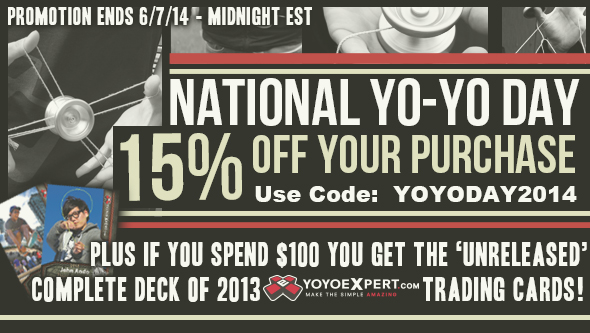 June 6th is National YoYo Day, celebrated in honor of the birthday of Donald F. Duncan Sr., the founder of Duncan YoYos.
And that's right! 15% off your total purchase at YoYoExpert.com for National YoYo Day!
AND… if you spend $100 or more, you'll get the unreleased full set of the 2013 YoYoExpert Trading Cards. Awesome!
Use coupon code "YOYODAY2014" at checkout to receive your discount.
Friday and Saturday only! Promotion ends at midnight EST on June 7th.
ENJOY!