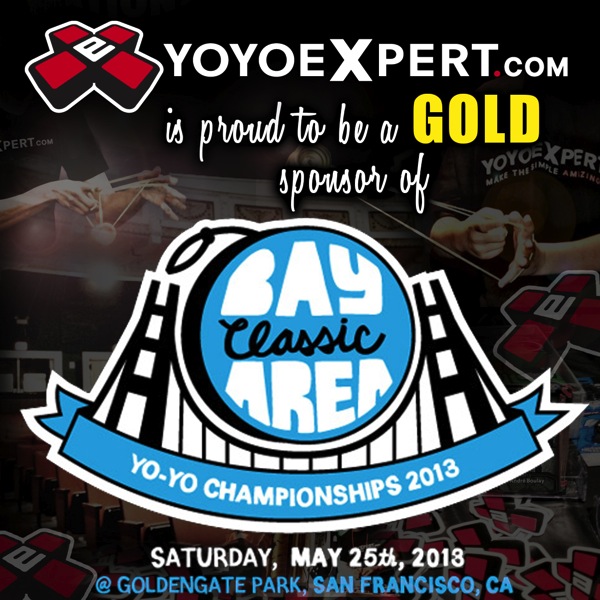 YoYoExpert is a proud GOLD sponsor of the 2013 Bay Area Classic Yo-Yo Contest that takes place this coming weekend in San Francisco on May 25th!
Will we see you at the event?! Stop by the YoYoExpert booth and say hi! Looking for something 'specific' or want to save on shipping? Place an order online and choose the "Pick up at BAC" option and we will bring it along with us for you to pick up! Or send us an email and let us know what you are looking for so we can try to pack it.
Looking forward to an amazing weekend and contest!
Find the contest website here: http://bayareaclassic.com