The 2012 Triple Crown of Yo-Yo happened in Chicago last weekend and was a BLAST! We had a great lineup of players and the best part was we introduced thousands of new people to the modern art of yo-yoing. Thanks to Yomega's learn area there was a lot of education going on and players were throwing down on the stage all day drawing in some of the largest crowds we have seen for a yo-yo contest!
And of course we were there in our brand new CONTEST VAN!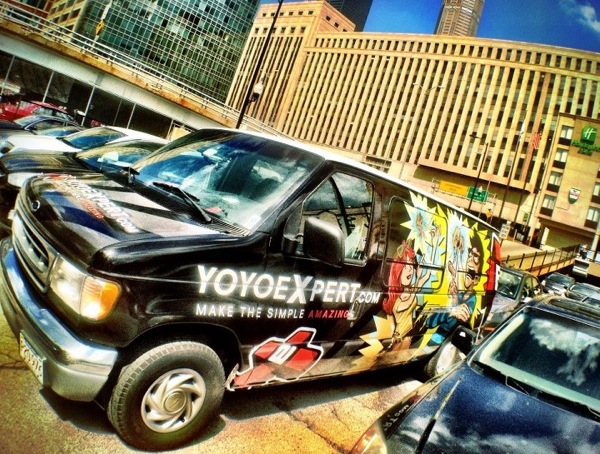 The trophies for Triple Crown were stunning – they featured the Triple Crown of Yo-Yo Vinyl Monster figure by Rotofugi toys on a really neat acrylic base engraved with the placement of the top three competitors in each division. So cool!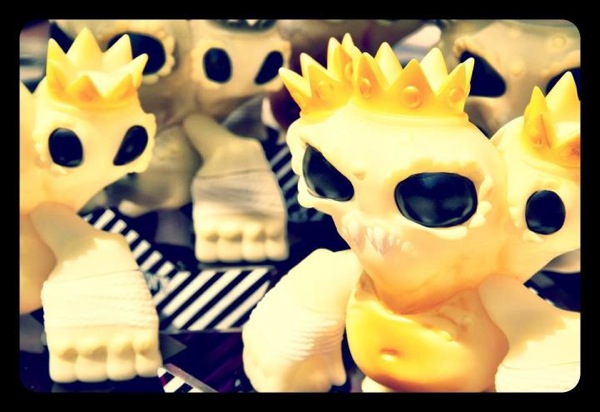 Our booth was busy all day too! Got lots of yo-yos into new peoples hands!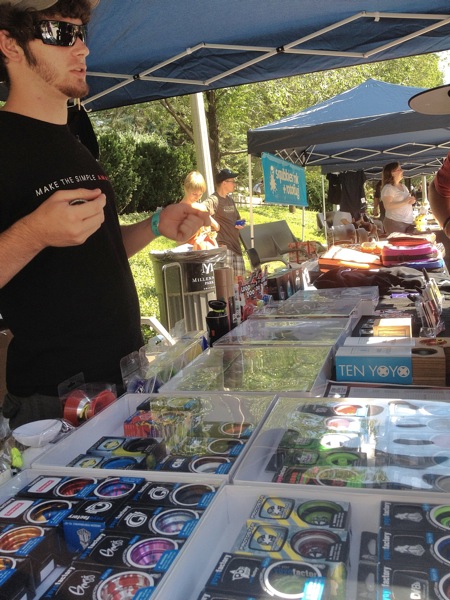 Triple Crown of Yo-Yo is run by YoYoExpert's owner André Boulay, National Yo-Yo Master Steve Brown, and Save Deth's Seth Peterson. Steve and André hard at work here!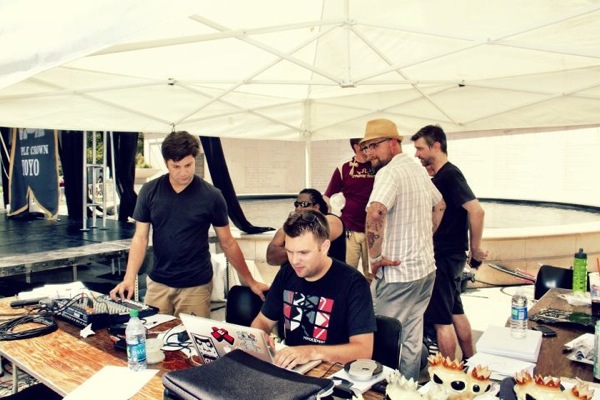 And here is the whole YoYoExpert crew (headed to Worlds next!) From left to right we have Matt, Jaime, Dev, and André.
Next stop is ORLANDO, Florida for the 2012 WORLD YO-YO CONTEST! Be sure to come check out our booth there too – pictures coming throughout the rest of the week!
Keep an eye on our Blog and Twitter too for updates during the event!
#yoyonews