YoYoExpert arrived in Indiana last night for the 2012 Indiana State Yo-Yo Contest!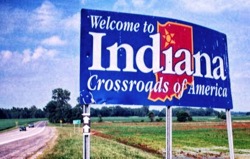 The contest happens TODAY at the Indianapolis Artsgarden! Contest website is here.
And this is the AWESOME guy that runs it! Takeshi Kamisato of the Duncan Crew!
See you all there! Check our Facebook page for updates too!
#yoyonews