We just mailed a Two Thousand Dollar Check to the House Of Dreams Cat Shelter! All raised with help from YOU via the Sniffy Yo Kitteh Code 2! So THANK YOU to ALL that purchased one of these beautiful yo-yos. It will go a long way to help a lot of cats!
We also wanted to give special thanks to Sniffy-Yo.com, One Drop Yo-Yos, MonkeyfingeR Design, and Toxic Strings for their AMAZING help with the project!
Being big animal lovers here at YoYoExpert it a great feeling to do something so good with yo-yoing!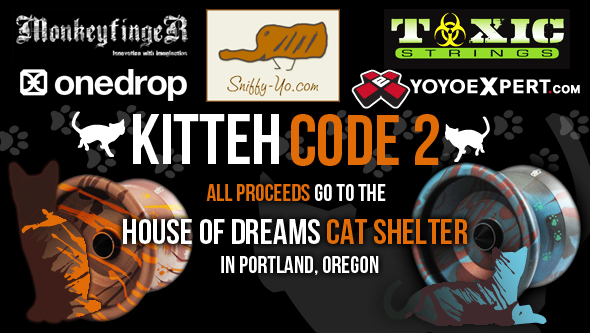 #yoyonews