HAAST:
Turning Point designed their latest model for 2016 China National Yo-Yo Champ Jason Liu Zichen! This is the Haast!
If you haven't seen Jason's freestyle yet go take a look, actually, watch it twice! He has some of the most dynamic and impressive bangers in the game and speed combos that your eyes will have a hard time following!
The Haast fits perfectly with his style. It has a wide stepped gap that provides a larger catch zone for riskier moves and a large diameter to give you throws some serious power. The weight distribution has the perfect mix of center and rim weight that gives the Haast a surprisingly fast and maneuverable feel for a larger yo-yo. Just look at those speed combos, this thing can move!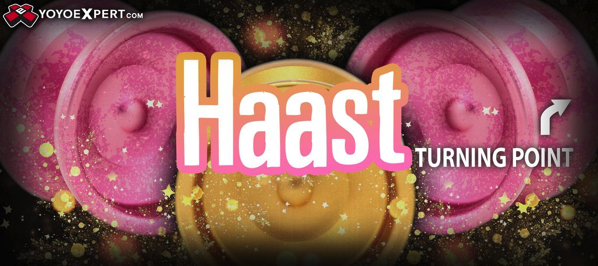 Designed for serious performance and available at a fantastic price, the Haast is the next big thing form Turning Point!
---
COLONY:

This is the newly redesigned signature model of 1A & 5A legend Takeshi Matsuura – The Colony!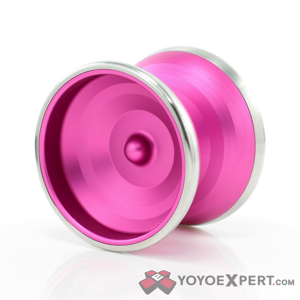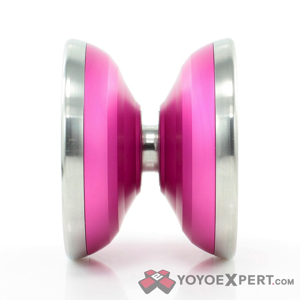 As Takeshi Matsuura's style continues to evolve, so do the tools he needs to compete. The Colony is the latest model in his line of signature yo-yos and it is the best yet!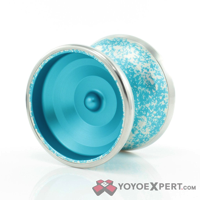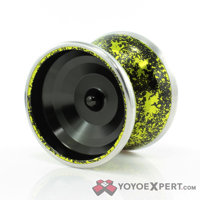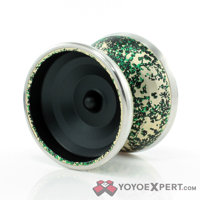 The Colony is very similar to his previous signature yo-yo, the Palpitation, in size shape and weight, but it has a very different feel in play. The Colony has a broader and heavier steel ring placed on the outer rim which gives it a completely different weight distribution than the Palpitation. It has a more powerful spin and a greater stability in play with improved horizontal performance!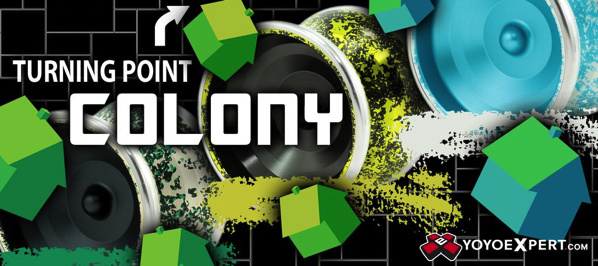 Used by Takeshi in the 2016 World Yo-Yo Contest, the Colony has world class performance and is the perfect choice for 1A or 5A play!